WhatsApp has become such a huge part of our daily lives
WhatsApp is the most popular messaging app. In fact, it has over one billion users. We're pretty sure you use WhatsApp on a day to day basis, which is why we're sharing these tips and tricks with you. Make sure you share with your friends!
In case you didn't know, you can access your Whatsapp account on your computer via the web.  All you need to do is to visit web.whatsapp.com on your computer and go to Settings > WhatsApp Web on your phone. Scan the QR code displayed on your desktop screen using your phone's camera.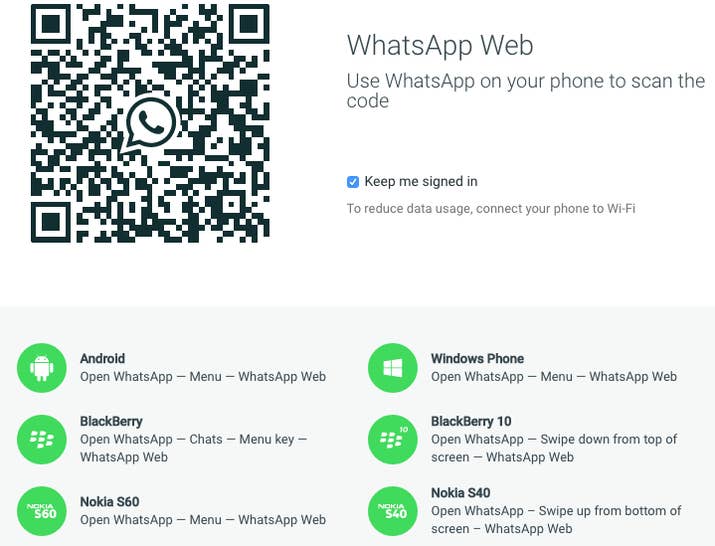 On WhatsApp, you can Send PDFs, documents, spreadsheets, slideshows and more. Just click the icon that looks like an office pin and select the documents you wish to send. You can send files as large 100 MB.
WhatsApp allows you to format your text and make it appear in different ways. All you have to do is add certain symbols before and after the text you wish to format.
For bold text, and asterisks before and after the text. E.g: *bold*
For strikethrough texts, add tildes before and after the text. E.g:  ~strikethrough~
For italics, add underscores before and after the text. E.g:  _italics_
4
Find out who you talk to the most
Now you can find out who you spend the most time chatting with. For Android users, go to Settings > Chat > Chat History > Email Chat to see who you talk to most. iPhone users,  Go to Settings > Data and Storage Use > Storage Use.
5
Track your WhatsApp activities
To know the number of messages you've received sent, data consumed and other such statistics go to Settings> Data Usage > Network Usage. You can also reset these statistics. You can also limit the amount of data you use In the Data Usage menu by ticking the box.
6
Read messages without blue ticks showing
If you want to read a message without letting the other person know, here's what to do:
Once you receive the message, don't open it, and dismiss any notifications on your home screen.
Open up Airplane mode, which blocks Wi-Fi and mobile data, and prevents any new messages from arriving
Open WhatsApp to read the message in full
Fully close the app and then deactivate Airplane mode. Despite having read the message, the blue ticks won't be displayed.
You can turn read receipts off completely by going to Settings -> Account -> Privacy and clicking Read Receipts off.
Android users can access their deleted messages. Here's what you need to do:
Navigate to the Whatsapp Database folder, SD Card > Whatsapp > Databases.
In the database folder, you will see some files something like msgstore-2014-01-04.1.db.crypt. So as you can see these files even contain the date on which its created + you will also see a file msgstore.db.crypt, well this is the main file.
So now just rename this file msgstore.db.crypt to something like backup-msgstore.db.crypt.
Now after you have successfully renamed your file, just change the another file that contains the appropriate date like choose the one that's latest or the one you think that might contain your chat conversation.
So now rename that file to msgstore.db.crypt and then the last step is to navigate to Settings > Applications > manage applications > Whatsapp, and click on Clear Data option to remove all the data.
That's it now your msgstore.db.crypt will be restored and obviously that the file that contains your chat conversation.
So now as soon as you open your WhatsApp again it will ask you to restore from the Backup.
Just press Restore option and everything will be restores pretty easily.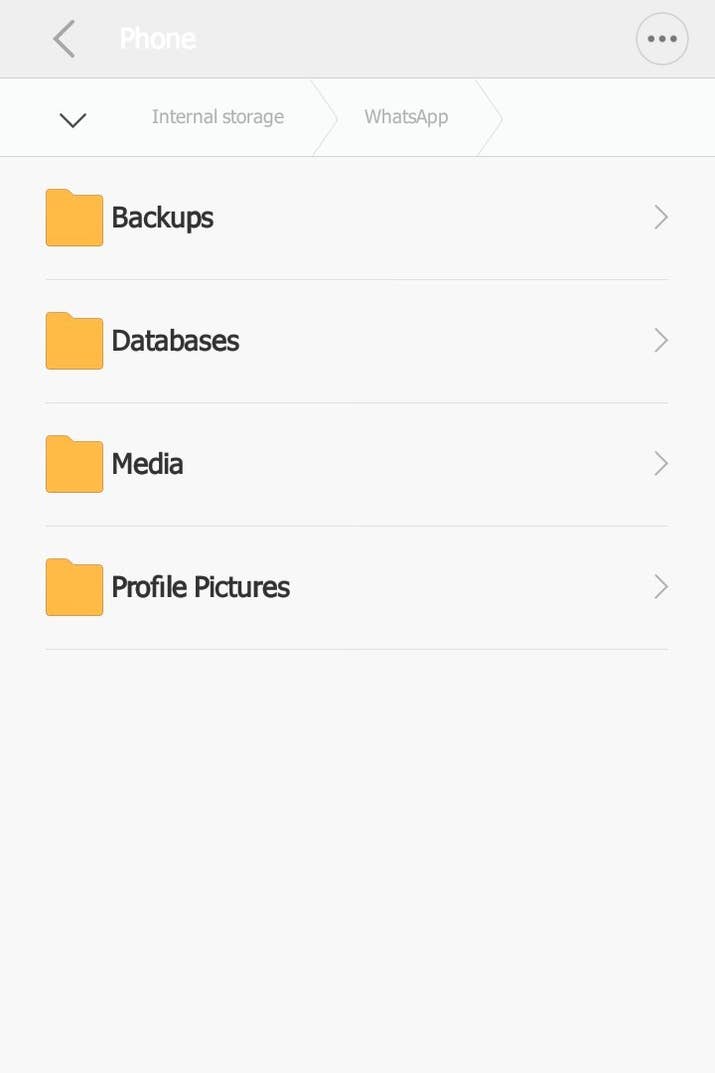 If you don't want people to read your messages, simply download an app that helps you lock your WhatsApp on the play store or app store.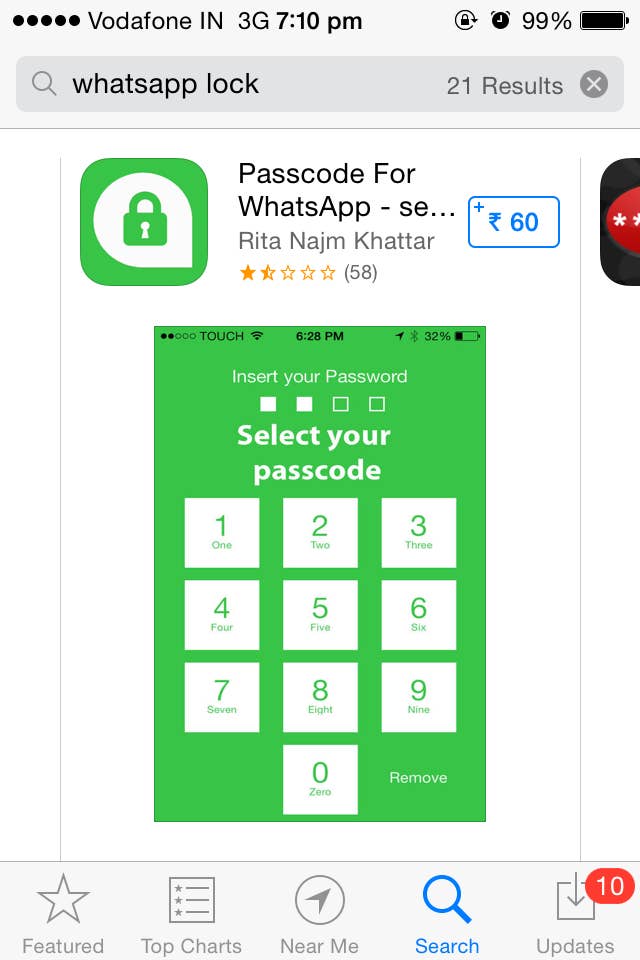 9
 You can stop pictures from automatically downloading to your phone
It's always a problem when media files like images, video clips and audio files automatically download on to your phone, just taking up unnecessary space. However, you can now change your settings so that you can pick and choose which pictures to download.
Did you know that you can even create GIFS within WhatsApp and send it to your friends? However, we should point out that you can only create GIFS using videos that are saved on your smartphone. Open the WhatsApp chat of the contact whom you want to send the GIF to. Click on the attach icon > Select Gallery > Go to videos. Select the video you wish to create a GIF from. As soon as you do this, it'll open up in the video editing section of WhatsApp. Here, you have to adjust the length of the video to 6 seconds or less, as longer GIFS are not supported by WhatsApp.
Once the video length is less than 6 seconds, the option of converting it to a GIF will appear as a slider on the top right. Now all you need to do is take the slider towards GIF, and you're set.
You can doodle on pictures, and add text and emoticons on them before sending. Select attach > Go to gallery > Select the image you wish to share. Once you do this, the image will open in WhatsApp's photo editor. On the top right, you'll see options of adding text, emoticons and doodle. You can resize and change colours of all three once you add them to your image.
12
 Chat in different languages
English isn't the only language in which you can communicate on WhatsApp. If you ever want to type in a different language, open WhatsApp > Go to Settings > Select Chats > Click on App Language. You can then pick the language you wish to type in.
13
 Customise notifications
Did you know WhatsApp can send you customized notifications for certain contacts? It's very simple to enable them. Open the contact you wish to customize notifications for, click on the top bar, and select 'Custom Notifications'.
14
 Find out if your message has been read
To find out if someone has read your message, Just long press on the message you have sent and then select information icon 'i' on the top bar. You'll get to know if your message has been read or not. However, you can only know the exact time of your message being read if the person does not have read receipts and last seen off.